AVVISO, causa problematica tecnica le nostre linee fisse non sono disponibili. Per qualsiasi info potete contattarci direttamente a info@barigazzipallets.com o qui.
CERTIFIED CAPACITY PALLETS PALOK
Palok Certified Scope Pallets
In order to give more guarantees to the most demanding Customers who use disposable pallets but need to operate in total safety, Barigazzi F.lli has joined the Palok project of the Consorzio Servizi Legno-Sughero in collaboration with Rilegno and CRIL, which provides for the production of pallets with a specific mark having the indication of the capacity (nominal load on longitudinal shelving), resulting from laboratory tests to be carried out at CRIL.
| | | | | |
| --- | --- | --- | --- | --- |
| Code. | Test report | Dimensions (mm) | Description | Capacity (kg) |
| 01 | 06/09F | 1200 x 800 x 126h | Resin wood pallet, 2-story, 4-way non-reversible | 710 |
| 02 | 07/09F | 1200 x 1000 x 126h | Resin wood pallet, 2-story, 4-way non-reversible | 610 |
| 03 | 08/09F | 1200 x 800 x 130h | Resin wood pallet, 2-tier, 4-way non-reversible | 510 |
| 04 | 09/09F | 1200 x 800 x 126h | Resin wood pallet, 2-story, 4-way non-reversible | 560 |
| 05 | 10/09F | 1200 x 800 x 127h | Resin wood pallet, 2-story, 4-way non-reversible | 300 |
This label responds to the need for better design of wood packaging especially with regard to three issues that are increasingly critical to users:
Security Eco-design Cost-effectiveness
From the certification of the scope, a multilevel system of guarantees is derived. Any guarantee è value to users.

Robustness
The weight symbol identifies the certified rated capacity, a tool to prevent damage to goods and tools.
Natural
Respect for the environment comes from calibrating the weights and volumes of materials used in relation to the type of load.
Sure
Knowing the range means preventing accidents to people during logistical, manual and automated operations.
Actual cost
Palok combats overpacking: with each type of load it ensures the least expensive pallet for the same certified performance.
Guaranteed
The mark is granted only to approved manufacturers and for products that have passed testing and periodic inspections.
The evidence
CRIL performs a series of laboratory tests to detect strength and stiffness values in relation to the three main modes of use: stacking, racking, and forklift handling. Each test determines the breaking load (dynamic test) and confirms the nominal load (static test). Tests, also provided for the quality and tightness of nails, are carried out with reference to national and international UNI, EN and ISO standards. The tests also enable the calibration of weights and volumes of materials used in relation to the type of load, ensuring both safety and ecology.
Controls
Brand-approved manufacturers accept visual sample inspections, which verify measurements, dimensions, and quality of the components of the pallet and its assembly against expected specifications.
Responsibilities
Those who produce a certified pallet are committed to the specifications and are responsible to the brand and to their customer limited to the first use. The customer who agrees to comply with the load rating indication during handling, transportation, and storage is assured that the pallet will provide the required performance, and therefore the operators will not run any risk related to possible breakage of the pallet. Goods stored on the pallet will also travel safely.
How does the guarantee arise?
The process begins with the definition of pallet types (product dimensions, forking space and relative height) established by the manufacturer and/or user and continues with the analysis and selection of optimal wood grades, fasteners and assembly techniques. It continues with compliance with the criteria of eco-compatibility and safety for people and facilities, and concludes with the issuance of certification and the relevant product serial number referring to a particular manufacturer.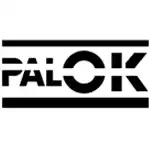 The best pallets for your goods!
Request a Consultation
Barigazzi Pallet for over 60 years a leader in the wood packaging trade Contact in our administrative offices for quotes or consultations
We will know how to respond to your every request!