Barigazzi F.lli among 74 companies honored by CONAI for eco-design: enhanced production and use of green packaging
Announced the winners of the 2016 edition of the Prevention Call, which made available 300,000 euros for packaging manufacturers and users that focus on environmentally sustainable packaging.
Milan, Nov. 24, 2016 – 120 projects submitted, 74 winners from 67 companies and 6 special prizes awarded. These are the concluding numbers of the third edition of the "CONAI Call for Prevention – Enhancing the Environmental Sustainability of Packaging," promoted by CONAI, the National Packaging Consortium, under the patronage of the Ministry of the Environment to reward the most innovative and environmentally sustainable packaging solutions placed on the market in 2014-2015.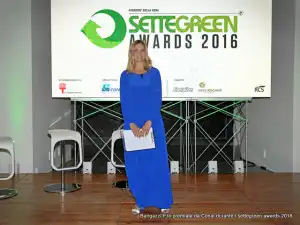 Overall, the 88 accepted cases-which included 74 awardees-achieved an effective reduction in the environmental impact of packaging averaging -19% inCO2 emissionsto the atmosphere, an 18% decrease in energy consumption, and a 22% saving in water. The award-winning cases represent the steel, paper, wood, plastic and glass packaging materials supply chains, as well as a variety of product sectors involved, ranging from the production of packaging for food use to personal care and detergent products to packaging for industrial use.
All consortium companies that have revised their packaging with a view to innovation e environmental sustainability, acting on at least one of the following levers: reuse, raw material saving, logistics optimization, facilitation of recycling activities, use of materials from recycling, simplification of the packaging system, and optimization of production processes. The admitted cases represent the concrete implementation of 151 different preventive actions: the most frequent is raw material saving (54 percent of cases), followed at a distance by logistics optimization. The majority of interventions(66%) are in primary packaging, while
the remaining 34 percent of actions acted on secondary and tertiary packaging, i.e., those used for product storage and transportation, respectively. The applications were analyzed through Conai's Eco Tool (www.ecotoolconai.org), which allows a simplified LCA analysis to calculate the effects of preventive actions implemented by companies on packaging through a before-after comparison in terms of saving energy, water and reducing CO2 emissions.
The National Packaging Consortium has made available to the most deserving projects a prize pool of 300,000 euros, including 60,000 euros for the most virtuous cases for each packaging material chain, and 10,000 euros for the most significant case from a technical/design point of view.
"For CONAI, prevention is the best investment for a sustainable future: an investment that is increasingly appreciated by businesses and that is yielding satisfactory results, with a sharp increase in nominations (+31%) and award-winning projects (+32%) compared to last year" stated Walter Facciotto, Director General of CONAI.
Barigazzi F.lli was awarded for using recycled wood blocks in some of its products, which allowed it and its customers to use not solid wood but Pefc-certified end-of-life wood while still maintaining all the performance characteristics of wood blocks.
All consortium companies that have revised their packaging with a view to innovation e environmental sustainability, acting on at least one of the following levers: reuse, raw material saving, logistics optimization, facilitation of recycling activities, use of materials from recycling, simplification of the packaging system, and optimization of production processes. The admitted cases represent the concrete implementation of 151 different preventive actions: the most frequent is raw material saving (54 percent of cases), followed at a distance by logistics optimization. The majority of interventions(66%) are in primary packaging, while